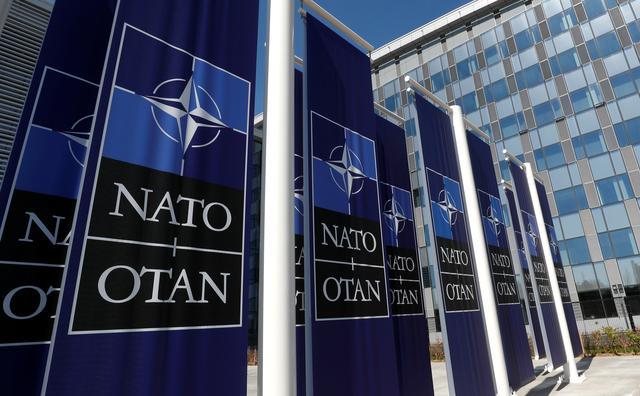 NATO - It is important that all parties in Georgia act in accordance with the country's euro-atlantic aspirations
19-02-2021 17:56:34 Foreign Politics
NATO said on Friday that "it is important that all parties in Georgia act in accordance with the country's euro-atlantic aspirations."
"We are closely following the recent developments in Georgia. It is important that all parties act in accordance with Georgia's euro-atlantic aspirations, by upholding the principles of democracy and of the rule of law and by refraining from any step that could cause further escalation," NATO told the Accent.
The Alliance calls on the Georgian authorities to spare no efforts in advancing reforms:
"We recognize the complex environment in which the government of Georgia operates, including Russia's assertiveness, the current health situation and the negative economic impact of the pandemic. At the same time, we encourage the government of Georgia to spare no efforts in advancing reforms. We also encourage Georgia to address the electoral issues highlighted by the international observers following last year's elections. The NATO-Georgia partnership has all practical and political tools to support Georgia's ongoing reforms and to help prepare Georgia's eventual membership in NATO."
At the same time, the Alliance emphasizes that partnership between NATO and Georgia makes both safer and more secure:
"Georgia contributes to our shared security in many ways. It is one of the largest troop contributors to our Resolute Support Mission in Afghanistan and it contributes to our collective effort for the financial sustainment of the Afghan security forces, through the Afghan National Army Trust Fund. Georgia also participates in the NATO Response Force. Through our cooperation over so many years, Georgian forces have become more effective and capable to operate alongside our forces than ever before."
On February 18 Georgian Prime Minister Giorgi Gakharia resigned citing disagreement with his party colleagues over the detention of Nika Melia, leader of the United National Movement. This follows the Tbilisi City Court's decision to send Nika Melia, Chairperson of the largest opposition party, to pretrial detention. The Georgian Dream party already named former PM and incumbent Defense Minister Irakli Garibashvili, as PM candidate.