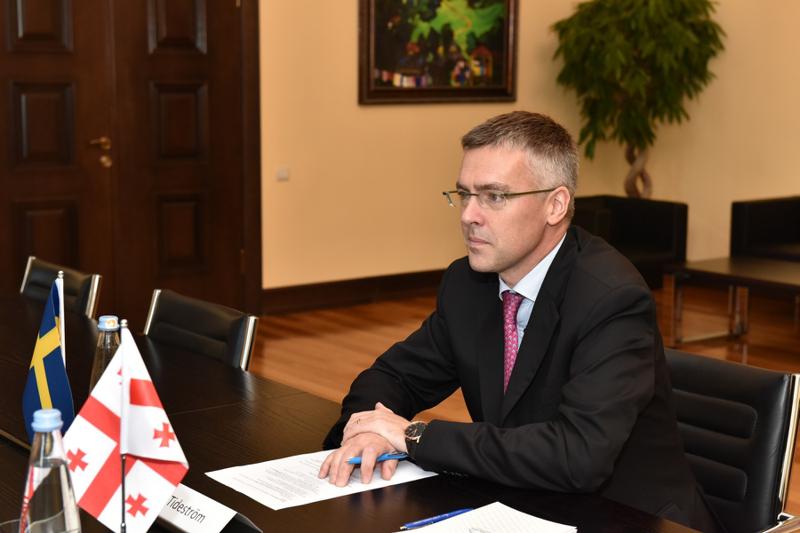 Ulrik Tidestrom: We are following TBC Bank case
26-02-2019 18:07:23 Viewpoint ,Other ,Person and Law ,Comment
Ambassador of Sweden to Georgia Ulrik Tidestrom said on Friday that diplomats and investors are following the developments around TBC Bank.
On February 14 the National Bank of Georgia (NBG) issued a statement giving the shareholders two months notice to remove the Chairman of the Supervisory Board, Mamuka Khazaradze and his deputy Badri Japaridze from the Supervisory Board. The NBG says its decision is linked with the cases of "violations of the legislation related to the conflict of interest" in transactions dated 2007-2008.
Ambassador Tidestrom refrained from making a comment as "this is an ongoing investigation", however, he told the Accent:
"What can I say at this moment, is that we are following this case, I think investors also are following this case."
According to him, TBC is important for a number of investors.
The Anaklia Development Consortium is a joint venture of Georgia's TBC Holding LLC and Conti International LLC, a U.S.-based developer of infrastructure and capital projects.
The construction of the Anaklia Drainage Port started on December 20, 2017. The opening of the first phase of the Port is scheduled by 2021.

As for the importance of the construction of the Anaklia Drainage Port, Ambassador Tidestrom told the Accent:
"Development of infrastructure in the country, including ports, railways and highways, is certainly positive in terms of economic development."