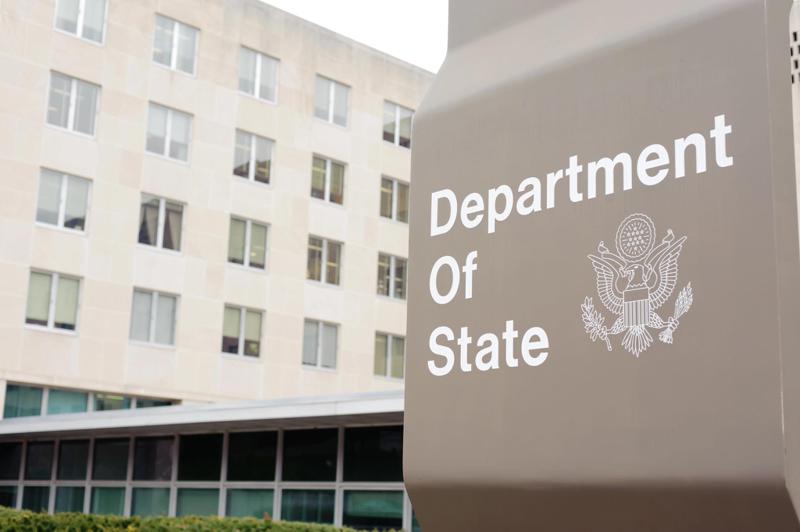 U.S. State Department  – There are no plans to change U.S. Ambassador in Georgia
22-02-2022 11:43:33 Foreign Politics
The U.S. State Department has said that there are no plans to change U.S. Ambassador in Georgia.
"Ambassador Kelly Degnan is in Washington, D.C. for regularly scheduled consultations with senior officials from the State Department and across the U.S. government. The focus of the meetings included the evolving regional security situation as well as our ongoing relationship and programs with Georgia and its people. In her absence, Deputy Chief of Mission Rian Harris serves as chargé d'affaires, as is standard practice. There are no plans to change the U.S. Ambassador in Tbilisi, Georgia," a State Department spokesperson told the Accent on Tuesday.
On February 19 Deputy US Ambassador to Georgia, Rian Harris released a video addressing the ongoing events in Ukraine.
"The United States supports Ukraine and Georgia. Georgia knows Russia well, and Russian aggression is not new to you. Your own history taught you this in 1801, 1921 and 2008", Harris said.
"Earlier this week, Russian officials said they intended to defuse the situation and withdraw troops. Unfortunately, Russia's actions do not match their words", the U.S. Charge d'Affaires continued.
"Russia says it is looking for a peaceful solution, but it must show this with concrete actions. The Ukrainians, like the Georgians, have decided to forge ties with the Euro-Atlantic community. No country has the right to stop them on their way to their future. If Russia ignores diplomatic efforts and invades Ukraine again, it will be a 'war of choice'. In this case, the response of the United States and its partners will be sharp and decisive. We do not choose confrontation, we prefer to work together to fight the global pandemic and many other pressing common problems. Diplomacy is the only responsible way to resolve this conflict. Together we stand firm against Russian aggression," she added.
Following this video addressing there were a lot of speculation about the reasons of Ambassador Kelly Degnan's absence in Georgia.