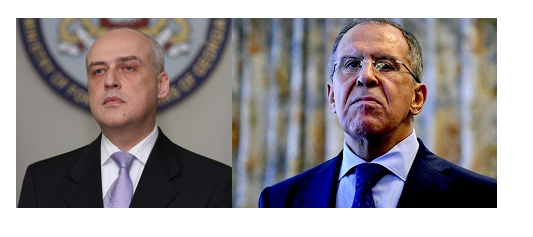 Zalkaliani may meet Lavrov at United Nations
26-09-2019 16:05:47 Viewpoint ,Interview
Georgia's Foreign Minister Davit Zalkaniani may meet with his Russian counterpart Sergey Lavrov within the framework of the 74th session of the United Nations General Assembly.

"Today, the Swiss side offered us to communicate with the Russian side within the framework of the ongoing UNGA session, where our delegation will have the opportunity to discuss the most problematic issue. This offer does not mean a new format. This offer means communication between the Foreign Ministers of Georgia and Russia and the Swiss also attended the meeting," Georgian PM's special representative for relations with Russia, Zurab Abashidze told Accent on Thursday.
As Mr. Abashidze said, the Georgian side's position on the offer would be positive.
"As we have stated many times before we are not against such high-level meetings, on the contrary, we support it, but it is essential that first of all, most problematic issues, in particular, issues related to the occupied territories, to be discussed at such meetings", he added.
When asked, could we say that this meeting maybe a step towards the restoration of diplomatic relations between Russia and Georgia? Abashidze said: "No! Here we are talking about one meeting with the initiative and involvement of our Swiss colleagues."
"If this meeting is held, I think it will be useful and we should hope that it will have some results," he added.