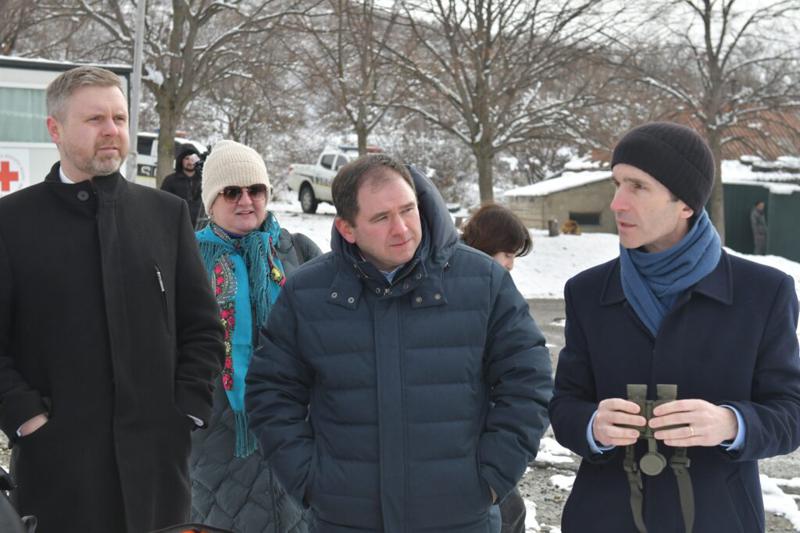 OSCE PA visits ABL near Tskhinvali region
12-01-2023 17:49:37 Conflicts
Nikoloz Samkharadze, Chair of the Georgian Parliament's Foreign Relations Committee and Head of the OSCE PA Committee on Democracy, Human Rights, and Humanitarian Questions, visited the occupation line (ABL) in the village of Odze near Tskhinvali region together with the OSCE Parliamentary Assembly delegation (OSCE PA).
Nikoloz Samkharadze briefed the delegation on human rights issues and the present situation in the occupied territories.
"The major purpose of our visit is to learn about the human rights situation in the occupied regions," stated Nikoloz Samkharadze.
Farah Karimi, Deputy Chair of the OSCE PA Committee, believes it is critical to assess the present situation on the ground.
"We got information regarding the existing situation and restrictions on the right of the population to move," Farah Karimi said.
On Wednesday, the OSCE Parliamentary Assembly delegation held meetings in the Georgian Parliament. Delegation members also met with Tea Akhvlediani, Minister of State for Reconciliation and Civil Equality.