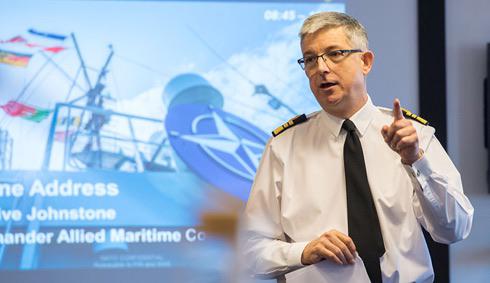 Commander of NATO's Allied Maritime Command - Anaklia project to promote strengthening of Georgia's security
28-02-2019 20:04:22 Viewpoint ,Comment
The Commander of NATO's Allied Maritime Command, Sir Clive CC Johnstone said on Thursday that the construction of the first Deep Sea Port Anaklia will strengthen Georgia's security.
"In general, constructing a deep-sea port is important for any country and it is brilliant that Georgia is investing in this project," Sir Clive Johnstone said in his interview with the Accent.
"I think this is a brilliant, ambitious vision. And if you have strong economy and stability, it will build the security of the country and anything that contributes to the strengthening country's security is a good thing," he added.
The construction of the Anaklia Drainage Port started on December 20, 2017. The opening of the first phase of the Port is scheduled by 2021.