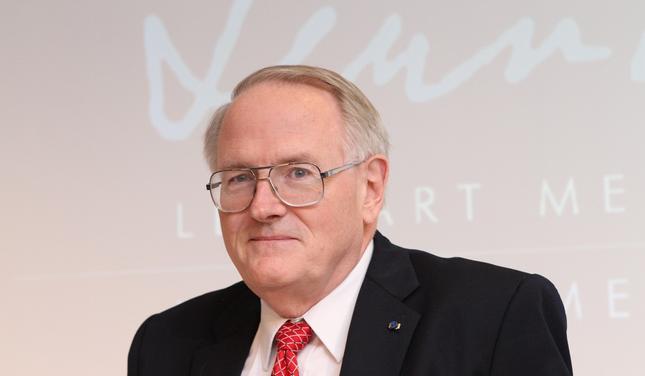 Given new reality in the South Caucasus, American analyst advises Tbilisi to expand its ports
22-11-2020 11:52:17 Foreign Politics ,Comment
Former special advisor to the U.S. Secretary of State, American analyst Paul Goble does not rule out the possibility that the project of the construction of new transport communications connecting the Nakhichevan Autonomous Republic with the western regions of Azerbaijan, will be cancelled.
"I think that Moscow's agreement to this and its imposition of its position on Armenia was the primary reason Baku signed the declaration. Thus, there is a lot of pressure behind moving in that direction. It also will please Turkey. But of course, this declaration is not the end of the war and a new outburst of fighting could postpone or even lead to the cancellation of this project. There is 13km border between Nakhichivan and Turkey. However that may be, that is large enough for rail, pipeline and highways construction through it. The bigger problem is building the connections in Turkey. That portion of Turkey is topographically difficult. And it won't be inexpensive. Few international banks or governments will want to back such construction until they are sure it will go not just to Nakichivan but also to Azerbaijan proper and beyond," Goble told the Accent.
As for the possible impact of this construction on Georgia, he said:
"The biggest impact potentially is to reduce the significance of the pipeline from Azerbaijan to Turkey via Georgia. If the second path opens, Georgia will no longer have the exclusive one, but trade between the Mediterranean and the Caspian is likely to grow to the point that the Georgia path will continue to be the more important for some time to come. Both ports of Georgia – Poti and Batumi will have to be expanded, to cope with increased flow of cargo."
"It would be clever for Tbilisi to begin planning for that now," Goble added.
On November 10, Armenia, Azerbaijan and Russia signed an agreement to end military conflict over the disputed enclave of Nagorno-Karabakh.
According to the agreement on Nagorno-Karabakh conflict, "all economic and transport links in the region are to be unblocked. Armenia will guarantee the safety of transport links between Azerbaijan and the Nakhichevan Autonomous Republic in order to organize the unimpeded movement of citizens, vehicles and goods in both directions. Transport control will be undertaken by the bodies of the Border Service of the FSB of Russia. The construction of new transport communications will be provided, which will connect the Nakhichevan Autonomous Republic with the western regions of Azerbaijan."