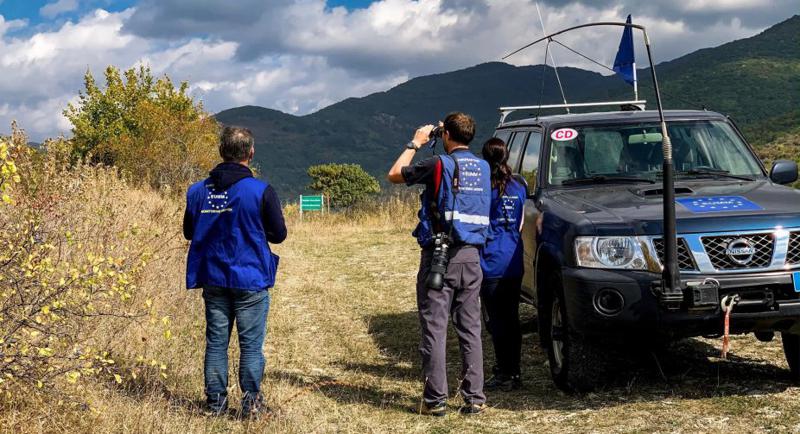 EUMM confirms Russian military shoot in air while patrolling near ABL
17-01-2023 19:47:00 Conflicts
The EU Monitoring Mission in Georgia (EUMM) confirms that the Russian military fired several shots into the air while the mission was patrolling in the village of Mejvriskhevi, close to the South Ossetian Administrative Boundary Line (ABL).
According to the EUMM, the Mission personnel observed security protocol and left the area, and the announcement will be made after complete clarification is obtained.
Irakli Antadze, deputy director of the Georgian Security Service's Analytical Department, said this incident was the topic of discussions at today's Ergneti meeting.
"The incident at Mejvriskhevi was discussed during today's meeting. This has been evaluated and will be evaluated further in the relevant reports. As far as I know, the EUMM has already analysed this information, and they are ready to answer questions. Now we are working on the details together with our partners. The broad consensus is to avoid further debate until the issue has been resolved. It is not the first incident involving the EU mission. EUMM's operations continue, and we are grateful for the mission's contribution to our common cause," Irakli Antadze said.